Clinical Informatics | Meet Our Team
Fellowship leadership
Jonathan Hron, MD
Pediatric Hospitalist, Children's Hospital Inpatient Services; Physician Lead, Inpatient Informatics; Program Director, Clinical Informatics Fellowship; Assistant Chief Medical Information Officer
Assistant Professor, Harvard Medical School
Chase Parsons, DO, MBI
Pediatric Hospitalist, Department of Pediatrics; Associate Program Director, Clinical Informatics Fellowship; Interim Chief Medical Information Officer
Instructor of Pediatrics, Harvard Medical School
Marvin Harper, MD
Senior Associate Physician in Medicine, Division of Emergency Pediatrics; 
Associate Professor of Pediatrics, Harvard Medical School
Fellowship faculty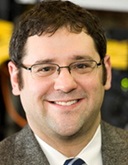 Jonathan Bickel, MD, MS, FAAP
Assistant in Medicine, Childrens Hospital Primary Care Center; IT Physician Lead, BCH Biorepository; Senior Director, Business Intelligence and Clinical Research Informatics;
Assistant Professor, Harvard Medical School
Fabienne Bourgeois, MD, MPH
Pediatric Hospitalist, Children's Hospital Inpatient Services; Physician Lead, Consumer Informatics; Assistant Chief Medical Information Officer
Assistant Professor of Pediatrics, Harvard Medical School
Andrew Capraro, MD
Director in Information Technology, Division of Emergency Medicine; Associate Physician in Medicine, Division of Emergency Medicine
Assistant Professor in Pediatrics, Harvard Medical School
Amir Kimia, MD
Senior Associate Physician in Medicine, Division of Emergency Medicine
Associate Professor of Pediatrics, Harvard Medical School
Michael Lee, MD
Executive Director and Medical Director, Children's Hospital Integrated Care Organization
Instructor of Pediatrics. Harvard Medical School
Heather C. O'Donnell, MD, MSc
Primary Care Pediatrician, Bridgewater Pediatrics; Director of Clinical Informatics, Pediatric Physicians' Organization at Children's
Elisabeth Scheufele, MD, MS, FAAP
Physician Informaticist, Department of General Pediatrics — Clinical Informatics
Urgent Care Physician, Children's Hospital Primary Care Center
Instructor, Department of Pediatrics, Harvard Medical School
Jacob Spector
Physician Informaticist, Clinical Pathologist, Department of General Pediatrics — Clinical Informatics
2021-23 fellows
Adam Yan, MD
Adam trained in Pediatrics and Pediatric Hematology/Oncology at the University of Toronto and The Hospital for Sick Children in Toronto, Canada. As Chief Hematology/Oncology Fellow, Adam recognized an opportunity to optimize the utilization of electronic health records (EHRs) in the care of children with cancer and blood disorders. He developed initiatives to improve documentation and integrate supportive care guidelines into the EHR. Adam's research has focused on improving care for survivors of childhood cancer, and on the use of novel therapies for children with cancer and blood disorders. Adam wants to use his informatics training to develop advanced decision support systems that use predictive analytics and real-time patient data to inform clinical decision-making. Adam is also interested in the integration of genomic data into EHRs, with a particular interest in pharmacogenomics. Adam plans to use his combined Hematology/Oncology and Clinical Informatics training to make meaningful improvements in the care of children with cancer and blood disorders.
Julia Whitlow Yarahuan, MD
Julie trained in Pediatrics at the Boston Combined Residency Program at Boston Children's Hospital and Boston Medical Center. She then completed fellowship training in Pediatric Hospital Medicine at Texas Children's Hospital/Baylor College of Medicine. Julie has been interested in combining healthcare and information systems since her time as a Management Information Systems major at the University of Texas as an undergraduate. She first discovered the world of clinical informatics during her pediatric residency at Boston Children's. Since then, Julie has had the opportunity to work on many projects including using clinical decision support design to minimize ordering errors, and designing and building an automated, real-time dashboard for pediatric residents that provides them with individualized patient care and quality metrics. Julie is interested in EHR optimization and clinical decision support to improve patient safety and care delivery. She is also excited about the secondary use of EHR data and data visualization to identify opportunities for continuous improvement. In fellowship, Julie hopes to learn more about implementation science, health care leadership, and advanced technology solutions to find innovative ways to improve the care of hospitalized children.
2022-24 fellows
Eugene Kim, MD, JD, MS
Eugene trained in anesthesiology at Tufts Medical Center in Boston, including his final year as chief resident. He has had a lifelong interest in computers and improving the health of populations and individuals. His first experience with clinical informatics was assessing medical image retrieval systems as an undergraduate summer research associate at Oregon Health and Science University's Department of Medical Informatics and Clinical Epidemiology in Portland, Oregon. Prior to medical school, Eugene attended the New York University School of Law concentrating on health law and policy, including projects for the State of New York. He is a member of the New York State Bar Association. He also has degrees in public health and medical physiology. As a clinical informatics fellow, he is excited to have the opportunity to pursue more formal training in computer science and management. He looks forward to applying his unique background and viewpoint to improve patient care, particularly in the perioperative setting.
Susannah Kisvarday, MD, MPH
Susannah trained in internal medicine and pediatrics at Geisinger Medical Center in Pennsylvania. After graduation, she remained at Geisinger as a faculty med-peds primary care physician. She served as Assistant Program Director for the Geisinger Med-Peds Residency and Medical Director for Bloomsburg University. Throughout her career, she has been heavily vested in quality and process improvement. She has also done work in clinician efficiency training, EHR use optimization, and EHR improvements to reduce clinician workload. Susannah is interested in using clinical informatics training to leverage information technology for quality and process improvement across health systems while maintaining a focus on user-centered design leading to decreased cognitive load and improved clinician experience. She also hopes to hone her data analysis and visualization skills in a way that can inform and translate to tangible population health initiatives. She aspires to become a leader in healthcare through innovative approaches to healthcare delivery that can directly impact the lives of clinicians and patients.
2024-26 fellows
Dan Kats, MD
Dan trained in pediatrics at the Massachusetts General Hospital for Children and is originally from the Greater Boston area. While in Medical School at Case Western Reserve University, he had his first experience in informatics under Dr. Yasir Tarabichi, with whom he studied lung cancer prediction and racial and socioeconomic disparities in lung cancer screening. During residency, Dan focused on clinical decision support, specifically with safe and effective ordering of medications, and improving hospital communication systems. Looking forward toward fellowship and beyond, Dan hopes to continue developing clinical decision tools, as well as studying how to optimize pain and symptom management, especially in the oncology and sickle cell disease populations. Outside of informatics, Dan works with the Down Syndrome Program at the Massachusetts General Hospital to study how various countries support people with Down syndrome in their communities.
Mondira Ray, MD
Mondira is a recent graduate of the University of Washington/Seattle Children's pediatrics residency program. She is a former HHMI research fellow with experience in computational biology and machine learning. Her interests include improving the accessibility and practical application of health data for both patients and providers, as well as supporting health information systems in low-resource settings. She is currently a Fulbright Scholar in India exploring the use of an open EHR platform to improve child health in an underserved community.

Former fellows
Peter Hong, MD: Pediatric Hospitalist, Physician Informaticist, Boston Children's Hospital
Mara Alexeev, MD, MPH: Director of Clinical Informatics, Dandelion Health
Lily Payvandi, MD: Clinical Attending, Director of Clinical Informatics for Department of Family Medicine, Boston Medical Center
Sarah Mousseau, MD: Associate Chief Medical Information Officer at Sainte-Justine Hospital, Montreal
Chase Parsons, DO: Current Boston Children's Hospital Hospitalist and Clinical Informaticist
Colby Uptegraft, MD, MPH: Clinical Informaticist, Defense Health Agency
Melissa Van Cain, MD: Associate Chief Medical Information Officer at Oklahoma University Health
Joshua Herigon, MD: Assistant Professor of Pediatrics in the Divisions of Infectious Diseases and Medical Informatics at Children's Mercy Hospital in Kansas City, MO