The Brain-Gut Connection: Evidence-Based Psychological Strategies for Treatment of Gastrointestinal Symptoms in Children, Adolescents, and Young Adults
Overview
Many clients presenting to mental health providers experience gastrointestinal symptoms including chronic pain, nausea, irritable bowel syndrome (IBS), inflammatory bowel disease (e.g. Crohn's Disease, Ulcerative Colitis), and feeding concerns including avoidant/restrictive food intake disorder (ARFID). Children, adolescents, and young adults with chronic GI problems often miss school, have greater healthcare utilization, and have parents who miss more workdays; they also have higher rates of depression and anxiety than youth with other chronic diseases. Many gastroenterologists routinely refer patients for mental health services, and while mental health providers may be well-versed in treating mental health concerns they may be less familiar with the application of psychological interventions for specific GI symptoms.
This skills-focused workshop will educate mental health providers on the most recent research about the brain-gut connection and outline evidence-based treatments for clients presenting with a variety of GI symptoms. Using lecture, clinical examples, and skill-building activities this virtual workshop will equip clinicians to work with clients to improve quality of life and reduce gastrointestinal symptoms.
Course Format
This three-day virtual workshop will equip clinicians to work with clients to improve their quality of life and reduce gastrointestinal symptoms using lectures, clinical examples, and skill-building activities.
Participants may register for the full 3-day workshop (All levels), just the Beginner/Intermediate (Days 1 & 2), or just Advanced Psychogastroenterology (Day 3) session. If registering for only the Advanced course, participants should have previously completed the Beginner/Intermediate course (last offered in 2021) and/or have two years of experience working with GI patients.

Course Content Includes:
Introduction to GI Psychology
Overview of GI Physiology and Common Testing & Procedures
Explaining the Brain-Gut Connection: Language and Metaphors
Assessment & Case Conceptualization
Feedback, Treatment Planning, and Implementation
Implementing Interventions for GI Disorders
All new Advanced Psychogastroenterology Workshop
Who Should Attend?
Psychologists
Social Workers
Licensed Mental Health Counselors
Trainees
Objectives
Upon completion of this course, participants will be able to:
Recognize GI physiology and basic pathophysiology of Disorders of the Brain-Gut Interaction (DGBI).
Recognize commonly diagnosed pediatric gastrointestinal conditions and describe the biopsychosocial conceptualization and treatment model for these disorders.
Apply evidence-based psychological treatments for the management of GI-related symptoms.
Recall specific GI-focused questions that can be incorporated into the psychological assessment process and the language/metaphors to utilize when discussing the biopsychosocial treatment approach.
Identify evidence-based psychological treatment strategies for the management of pain and other GI-related symptoms.
Recognize feeding behaviors and difficulties across developmental stages and differentiate picky eating versus avoidant/restrictive food intake disorder (ARFID) versus other eating disorders.
Identify and apply evidence-based psychological treatment strategies for feeding difficulties including ARFID.
Recognize challenges associated with a lack of patient/family willingness to buy-in to the use of psychological strategies for the treatment of GI conditions.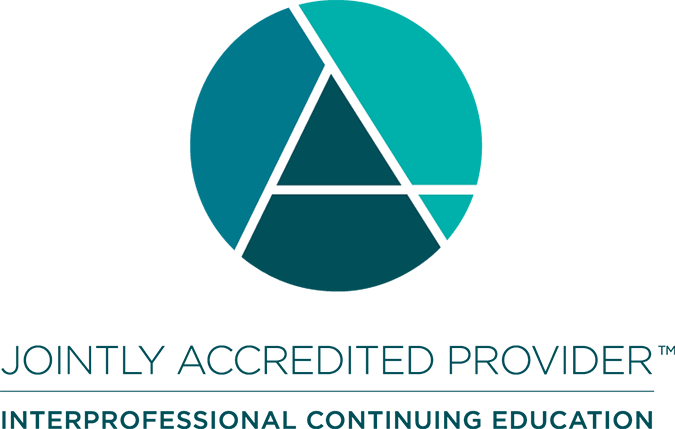 In support of improving patient care, Boston Children's Hospital is jointly accredited by the Accreditation Council for Continuing Medical Education (ACCME), the Accreditation Council for Pharmacy Education (ACPE), and the American Nurses Credentialing Center (ANCC), to provide continuing education for the healthcare team.
Psychologists and Social Workers registered for all three days can earn 18 CE credits. Those participating in Days 1 & 2 (Beginner/Intermediate) can earn 12 CE credits, and those participating in Day 3 (Advanced Psychogastroenterology) can earn 6 credits.
Disclosure policy
Boston Children's Hospital adheres to all ACCME Essential Areas, Standards, and Policies. It is Boston Children's policy that those who have influenced the content of a CME activity (e.g. planners, faculty, authors, reviewers and others) disclose all relevant financial relationships with commercial entities so that Boston Children's may identify and resolve any conflicts of interest prior to the activity. These disclosures will be provided in the activity materials along with disclosure of any commercial support received for the activity. Additionally, faculty members have been instructed to disclose any limitations of data and unlabeled or investigational uses of products during their presentations.
The following planners, speakers, and content reviewers, on behalf of themselves and their spouse or partner, have reported no relevant financial relationships with any entity producing, marketing, reselling, or distributing health care goods or services consumed by, or used on patients.
Course Faculty:
| | |
| --- | --- |
| Julia Carmody | Laura Distel |
| Rebecca Kramer | Manuela Villa |
| Julie Sydner | Amy Hale |
| | |
| | |
CME Reviewer
Lesley Niccolini No Relevant Financial Relationships to Disclose
Greg Durkin (Nursing) No Relevant Financial Relationships to Disclose or as appropriate
Crystal Tom (Pharmacy) No Relevant Financial Relationships to Disclose or as appropriate
Pamela Chamorro (Social Work) No Relevant Financial Relationships to Disclose or as appropriate
Eugene D'Angelo (Psychology) No Relevant Financial Relationships to Disclose or as appropriate
The following course faculty have reported the following disclosures:
| | |
| --- | --- |
| Name | Company and Relationship |
| Ryan Davidson | Jazz Pharmaceuticals, Research Consultant |
| Samuel Nurko | IHS, Consultant; Allergan, Grant support |
Zoom Information
Prior to the start of the webinar, please ensure that you have a zoom account. If you do not, please create one.
How to join and participate in a webinar
Evaluation Information:
At the completion of the live webinar a post-conference email from cmedepartment@childrens.harvard.edu will grant you access to the online evaluation. Once you complete the evaluation, your CE certificate will be automatically generated.
Support
For technical issues with this site, please contact: cmedepartment@childrens.harvard.edu.
You must be registered for the conference and logged in to this website to access course content. If you are having trouble logging in to this conference website, first please make sure:
you are logging in to this conference site with the same email address used to register (see your registration confirmation)
you are using the password in your access email to log in to this conference website
If you have successfully logged in to this website, but are unable to access content, you may have registered for a different conference package. Please check your registration confirmation email (if you did not receive a registration confirmation, please check your spam email folder).
Once you are logged in, this page can be accessed at any time from the Modules tab under the My Profile link at the top right of any page.
[/accordion_item][/accordion]