Michael J. Bresnan Child Neurology Course 2020
Research, innovations, and knowledge in child neurology are expanding at the fastest rate the field has ever known. The Michael J. Bresnan Child Neurology Course is an intensive review of new developments in child neurology that will provide the practitioner with clear guides and strategies to apply these advancements in practice.
Presented by highly skilled practitioners in all domains of child neurology, course content will range from the fundamentals of the field to the latest evidence from translational research and clinical trials that should influence the practice of child neurology, including current topics such as the neurological complications of COVID-19. Subject matter experts from the Department of Neurology at Boston Children's Hospital will serve as the core faculty for the course.
To serve our attendees' needs, the 2020 Bresnan Course is a fully on-line offering. Opportunities to interact with the speakers and the content will be maximized through live panels, Q&A, and audience interaction technologies, while convenience will be maintained with other sessions pre-recorded for flexible viewing. A total of 36.25* AMA PRA Category 1 credits will be presented as follows:
14 hours of live/interactive presentations during the week of September 21-25, 2020
22.25 hours of pre-recorded presentations available online for a period before, during, and after that week
Attendees have the option to register for the entire five-day course—Bresnan Complete—or for one or more of the following 4 packages:
Bresnan 1: Fundamentals of Child Neurology- 8 Credit Hours
Bresnan 2: Child Neurology Interface: Mind and Body- 8.5 Credit Hours
Bresnan 3: Pediatric Epilepsy and Neurophysiology- 10.5 Credit Hours
Bresnan 4: Clinical Spotlights in Child Neurology- 8.25 Credit Hours
In support of improving patient care, Boston Children's Hospital is jointly accredited by the Accreditation Council for Continuing Medical Education (ACCME), the Accreditation Council for Pharmacy Education (ACPE), and the American Nurses Credentialing Center (ANCC), to provide continuing education for the healthcare team.
Physicians
Boston Children's Hospital designates this live activity for a maximum of 36.25 AMA PRA Category 1 Credits ™. Physicians should claim only credit commensurate with the extent of their participation in this activity.

Nurses
Boston Children's Hospital designates this activity for 36.25 contact hours for nurses. Nurses should only claim credit commensurate with the extent of their participation in the activity.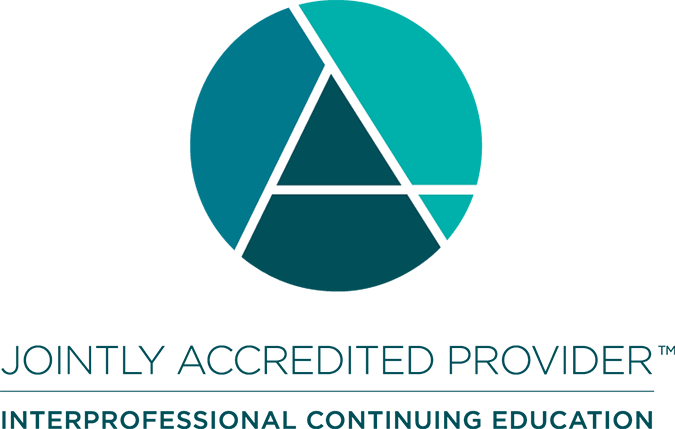 Disclosure policy
Boston Children's Hospital adheres to all ACCME Essential Areas, Standards, and Policies. It is Boston Children's policy that those who have influenced the content of a CME activity (e.g. planners, faculty, authors, reviewers and others) disclose all relevant financial relationships with commercial entities so that Boston Children's may identify and resolve any conflicts of interest prior to the activity. These disclosures will be provided in the activity materials along with disclosure of any commercial support received for the activity. Additionally, faculty members have been instructed to disclose any limitations of data and unlabeled or investigational uses of products during their presentations.
The following planners, speakers, and content reviewers, on behalf of themselves and their spouse or partner, have reported no relevant financial relationships with any entity producing, marketing, reselling, or distributing health care goods or services consumed by, or used on patients.
Christelle Moufawad El Achkar, MD
Irina Anselm, MD
Richard C. Antonelli, MD, MS, FAAP
Joshua August, MD
Miya Bernson-Leung, MD
Jeffrey Bolton, MD
Katrina Boyer, PhD
Alexander L. Cohen, MD, PhD
Claudio Melo de Gusman, MD
Tracy Dixon-Salazar, PhD
Christopher M. Elitt, MD, PhD
Partha Ghosh, MD
Mark Gorman, MD

Chellamani Harini, MB, BS
Karameh Hawash-Kuemmerle, MD
Gena Heidary, MD
Ronald Jacobson, MD
Tamar Katz, MD
Mark Libenson, MD, CM
Margaret Marlatt, MS, CPNP, CNRN
Kiran Maski, MD
Anna Minster, MD
Philip Overby, MD
Phillip L. Pearl, MD
Scott L. Pomeroy, MD, PhD

Michael Rivkin, MD
Lance H. Rodan, MD
Calvin K. Rollins, MD
Beth Rosen Sheidley, MS, CGC
Lacey Smith, MS, CGC
Janet Soul, MD
Siddharth Srivastava, MD
Coral M. Stredny, MD
Kinga Tomczak, MD, PhD
Melissa Tsuboyama, MD
David K. Urion, MD
Christopher J. Yuskaitis, MD, PhD
Eric Zhou, PhD
The following course faculty have reported the following disclosures:
Basil T. Darras, MD– Consulting Fee-Basil T. Darras, MD,(BTD) has served as an ad hoc scientific advisory board member for AveXis, Biogen, Cytokinetics, Vertex, Genentech, Roche, and Sarepta; Steering Committee Chair for Roche and DSMB member for Amicus Inc.; he has no financial interests in these companies. BTD has received research support from the National Institutes of Health/National Institute of Neurological Disorders and Stroke, the Slaney Family Fund for SMA, the Spinal Muscular Atrophy Foundation, CureSMA, and Working on Walking Fund and has received grants from Ionis Pharmaceuticals, Inc., for the ENDEAR, CHERISH, CS2/CS12 studies; from Biogen for CS11; and from Cytokinetics, Sarepta Pharmaceuticals, PTC Therapeutics, Fibrogen, and Summit. BTD has also received royalties for books and on line publications from Elsevier and UpToDate, Inc. – 06/30/2020PDF
Tobias Loddenkemper, MD- Council Member, Immediate Past President-American Clinical Neurophysiology Society|Ownership Interest-Pediatric Status Epilepticus Research Group|Board Member-American Board of Clinical Neurophysiology|Editor-Wyllie's Treatment of Epilepsy 6th edition and 7th editions|Ownership Interest-Pending patient applications|Contracted Research-Epilepsy Research Fund|Contracted Research-American Epilepsy Society|Contracted Research-Epilepsy Foundation of America|Contracted Research-Epilepsy Therapy Project|Contracted Research-Pediatric Epilepsy Research Foundation|Contracted Research-Lundbeck|Contracted Research-Eisai|Contracted Research-Upsher-Smith|Contracted Research-Mallinckrodt|Contracted Research-Sage|Contracted Research-Pfizer|Contracted Research-Upsher-Smith|Contracted Research-Eisai|Speaker Honorarium-American Epilepsy Society|Speaker Honorarium-American Clinical Neurophysiology Society|Device Loans-Various device loans: Embrace, Smartwatch, Neuro-electrics… – 01/24/2020PDF
Heather Olson, MD– Consulting Fee-Takeda Pharmaceuticals, Inc. – 03/06/2020PDF

Judith Owns, MD, MPH– Consulting Fee-Sleep Number|Consulting Fee-FitBit|Consulting Fee-Idorsia|Consulting Fee-Jazz Pharmaceuticals – 06/16/2020PDF

Jurriaan M. Peters, MD, PhD– Consulting Fee-Greenwich Biosciences|Consulting Fee-Philips Medical Systems, Inc. – 02/24/2020PDF

Annapurna Poduri, MD, MPH- Salary-Genzyme Corporation|Contracted Research-Zogenix – 02/19/2020PDF

Sarah J. Spence, MD, PhD– Contracted Research-Roche – 06/16/2020PDF

Alex M. Taylor, PsyD, ABPP-CN– Ownership Interest-Gamify, Inc. – 09/02/2020PDF
Zoom Information:
Prior to the start of the webinar, please ensure that you have a zoom account. If you do not, please create one.
How to join and participate in a webinar
Evaluation Information:
At the completion of the live webinar a post-conference email from cmedepartment@childrens.harvard.edu will grant you access to the online evaluation. Once you complete the evaluation, your CE certificate will be automatically generated.
Support
For technical issues with this site, please contact:
cmedepartment@childrens.harvard.edu.
You must be registered for the conference and logged in to this website to access course content. If you are having trouble logging in to this conference website, first please make sure:
you are logging in to this conference site with the same email address used to register (see your registration confirmation)
you are using the password Bresnan2020 to log in to this conference website
If you have successfully logged in to this website, but are unable to access content, you may have registered for a different conference package. Please check your registration confirmation email (if you did not receive a registration confirmation, please check your spam email folder).
Once you are logged in, this page can be accessed at any time from the Modules tab under the My Profile link at the top right of any page.